Music Playing On This Web Site
Ricky Lee - "Welcome Home Vietnam Vets"
DICK TRAWICKI
2017
MILWAUKEE COUNTY
VETERAN OF THE YEAR

CHAPTER ONE MEETING
MARCH 1, 2017
APRIL 22, 2017 WVV STATE CONVENTION
Chapter 4 is hosting the WVV Birthday Bash Saturday April 22nd in Dodgeville at the Dodgerbowl.
State Board Meeting will be 3:00 pm. Cocktails at 5:00 and dinner at 6:00.
More details at a latter date.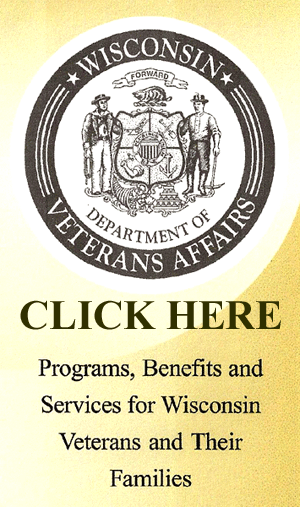 RENEW YOUR DUES
Contact Rick Narlow
414-423-7410


2016 Chapter One Officers
PRESIDENT
Glenn Fieber


SGT.AT ARMS
LEON HOUSE


V-PRESIDENT
Ralph Bagneski


CHAPLAIN
Claplain Emeritus
Ray Stubbe

SECRETARY
MIKE MALLOY


MEMBERSHIP
RICK NARLOW


TREASURER
BILL GORALSKI
414-543-9102

NEWS EDITOR
TIM BARANCYK


MEMBER AT LARGE
DALE SCHOLL


PARADE COORDINATOR

VETS BOARD DELEGATE
WVV WEB SITE
Jeff Doc Dentice


ALLIED VETS DELEGATES
Tim Haase-Glen Fieber
Ralph Bagneski-Rick Narlow
WVV 1 Meeting Date/Location
Chapter meetings are first Wednesday of the month
American Legion Post 416 @ 6:30pm
63rd & Grange Ave.
2017 Raffle Calendar Winners



\

Veteran Of The Year - 2015
Gary Wetzel - CMOH
Wisconsin Vietnam Vets Chapter 1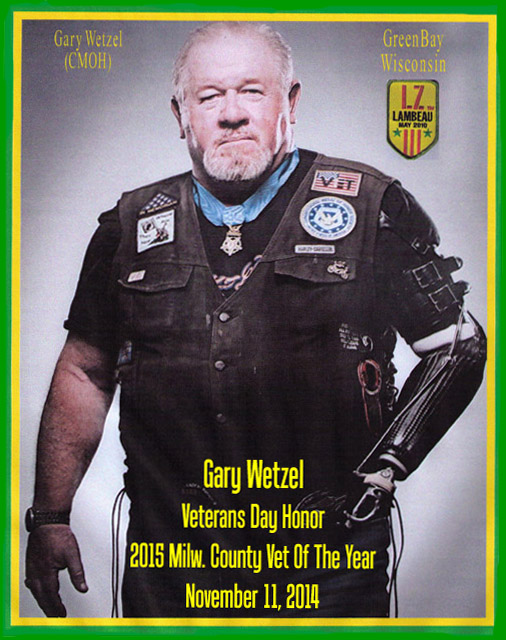 VIETNAM VETS MEMORIAL 25TH
OCTOBER 20, 2016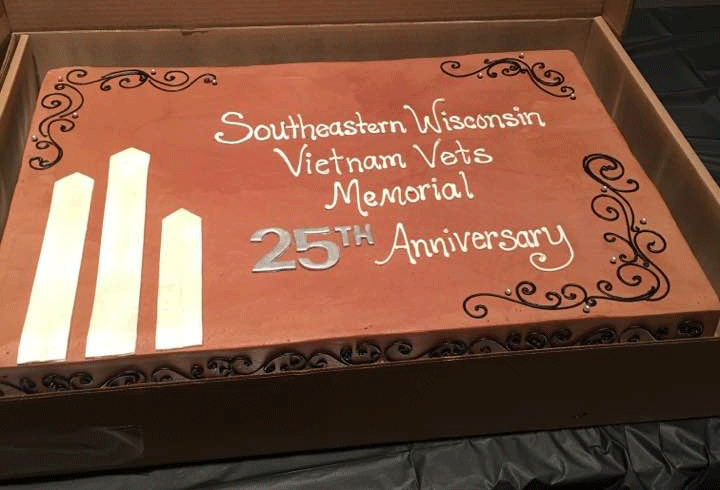 25th Anniversary Vietnam Vets Memorial Video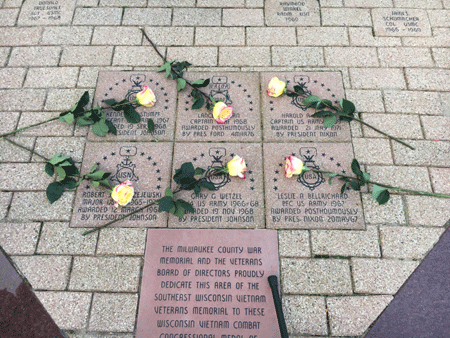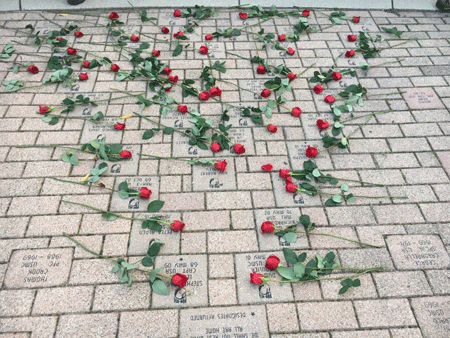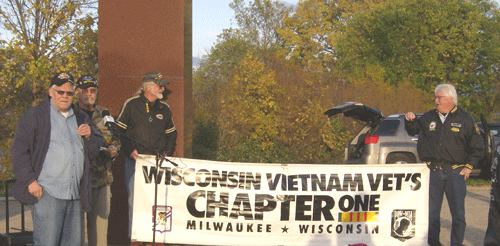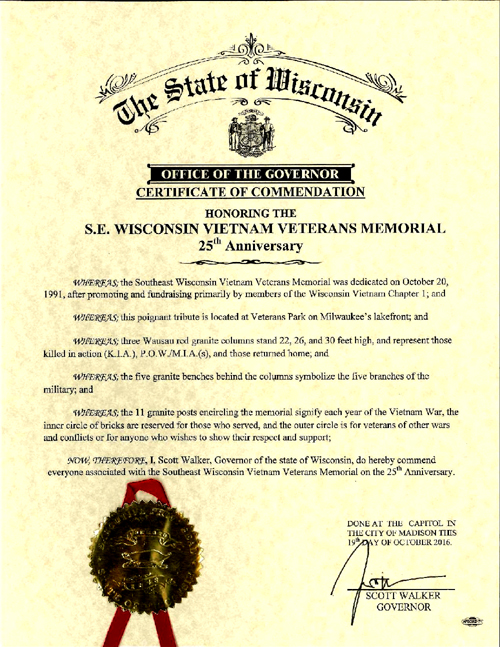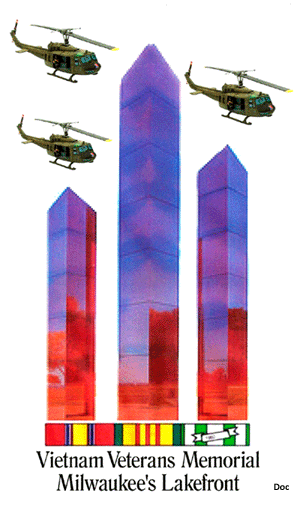 CLICK HERE
to print out the donation form

2013 Vets Banquet - War Memorial Center

NOW THIS GOES BACK A FEW YEARS
Winterfest - Way Back When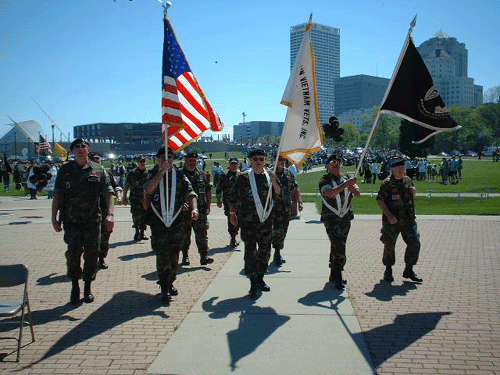 Chapter One at the Wisconsin POW-MIA Balloon Launch

VIETNAM VETERANS MEMORIAL MILWAUKEE WISCONSIN VETERANS PARK


CLICK HERE to print out the order form


Veterans Information
ID Cards - Burials - VA Priority Groups - Vet Centers -
DD-214 and more
Check out Doc's info page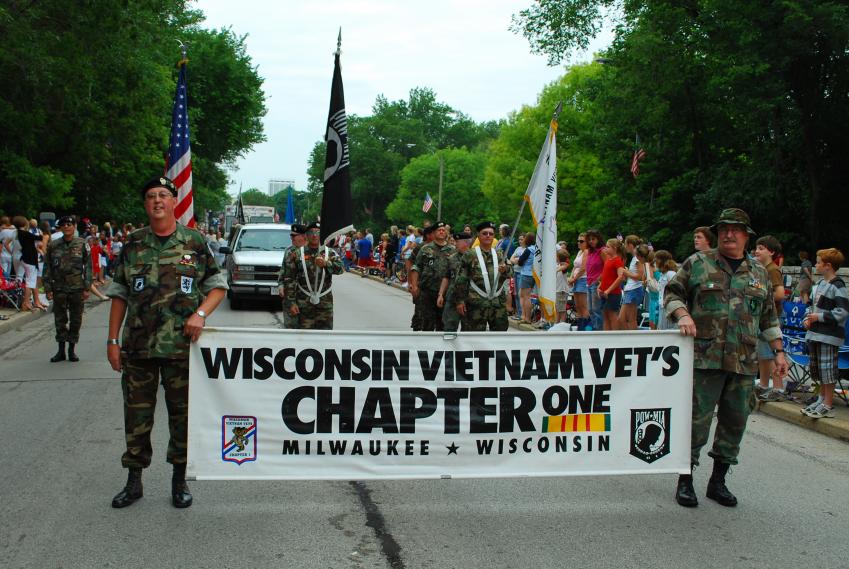 WVV POW-MIA Certificates
USE 8 1/2 X 11 BLACK FRAMES
IF YOU WANT ONE DONE WITH NAME ON IT AND SENT TO YOU
EMAIL DOC DENTICE



CLICK ON THE CERTIFICATE TO PRINT OUT


Arlington Park Cemetery 4141 S. 27th Street, Greenfield, WI
A memorial to Congressional Medal of Honor recipient, Lance Sijan which consists of a
replica F-4C fighter jet and a copy of Saijan's Medal of Honor citation. The memorial is located
near his gravesite. It was made a reality through generous contributions and was dedicated on 8 June 2003.
Next to the memorial is a replica of the gravestone that the North Vietnamese placed on his grave
while interred in Vietnam. The plaque next to it reads: "In Memoriam: This headstone is an exact replica
of the one that the North Vietnamese Army used to mark the gravesite for Captain Lance P. Sijan in
January 1965 when Lance's remains were first interred."


FOUNDER
WISCONSIN VIETNAM VETERAN'S
GARY G WETZEL


WVV INC. WEBSITE
By Jeff Doc Dentice


Sites Below By "Jeff Doc Dentice"